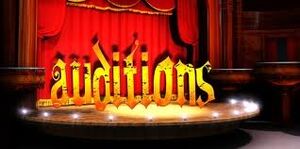 Alright People, so this is the Auditions page for HSM! I can't wait to see what you guys can do! :)
How This Works!
So this is how this works! For unregistered users, In the comments section below, I'm gonna write a comment specific to you, and that comment will have a scene from the movie, and I need you to tell me a line from the scene, or post the link to a song from that. For registered users, same thing, except it will be in chat! Good Luck! :)
---
I know you can do it!
Alright, so if you think this is gonna be hard, then I can tell you now, it's not! All you have to do is put your focus and concentration into it, and believe in your self! You all are able to do this, and I believe you can! :)