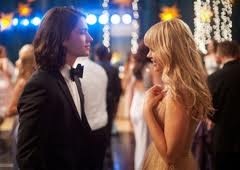 So, Prom is finally here, and it's time to party :) No matter the theme, it will be here :) well, on chat, this page is for information :)
This Prom's theme for July 10th is Sadie Hawkins/Dinosaurs. Sadi Hawkins proms are when the girls ask the guys to prom :) Girls, if you need any help, feel free to come to me for help asking your guy ;)
-MusicMel:D (Mel)
When and Where
Edit
This Prom will take place on July 10th, at 6:30 PM EST time. :) it will take place on chat, so it is up to date, and you don't have to refresh every 5 seconds :) hope to see you all there!
Ad blocker interference detected!
Wikia is a free-to-use site that makes money from advertising. We have a modified experience for viewers using ad blockers

Wikia is not accessible if you've made further modifications. Remove the custom ad blocker rule(s) and the page will load as expected.