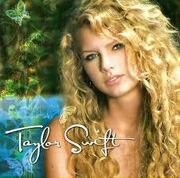 Well, as you can see this page is about my idol Taylor Swift :). i will keep you updated with what Taylor is doing on her Red tour, tweets (if i can find her twitter :D) any new awards she has won (Which will be in the recent news section on this page) other recent news,facts, pretty much everything :) So if you want to know what's new with Taylor Swift, this is the place to go :)   ~Swiftie
Recent News
Edit
TAYLOR SWIFT SEEMS TO BE CONSTANTLY DANCING!, Taylor  may be super busy working on her movie "The Giver"  in south Africa, But every break she gets from the movie she heads back to Los Angeles. California and visits dance studio after dance studio, Taylor was just spotted at yet another dance studio on October 23, 2013, Taylor seemed camera shy after her workout, But she looked like she was in a great mood,   RECENT TWEET.  "One Chance comes out tomorrow in the UK! I love this movie and the inspirational story behind it."
She was born on december 13, 1989, She was raised in wyomissing, pennsylvanla, The very first song Taylor wrote was called "Lucky You" She wrote it when she was 12 years old, "Lucky You" was on her demo CD then shortly after that she wrote the song on her first CD called "The Outside",  "Lucky You" was about a girl who dares to be different, Her middle name is Alison, She has a younger brother named Austin, Her parents names are Scott, and Andrea, She moved out of her parents house when she was 19 years old, Her biggest fear is getting bad news, or letting someone down, Her favorite color is purple, Her lucky number is 13,
Ad blocker interference detected!
Wikia is a free-to-use site that makes money from advertising. We have a modified experience for viewers using ad blockers

Wikia is not accessible if you've made further modifications. Remove the custom ad blocker rule(s) and the page will load as expected.