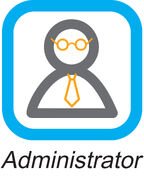 Ok guys, so this is the page that talks about Admins! Admins are the 10 of us that are in charge of making sure everything goes smooth, and we all stay awesome! We will be able to do a lot, and help out a lot! Admins have been chosen!!! I will keep you updated with the results!! :) thanks! Ps, I don't count, so really there will be 11, but I don't count myself, since I'm the founder, and I have to be one!
The Admins are......
PerryThePlatypusShipsAuslly
Taylor Swifts Number One Fan
Ad blocker interference detected!
Wikia is a free-to-use site that makes money from advertising. We have a modified experience for viewers using ad blockers

Wikia is not accessible if you've made further modifications. Remove the custom ad blocker rule(s) and the page will load as expected.